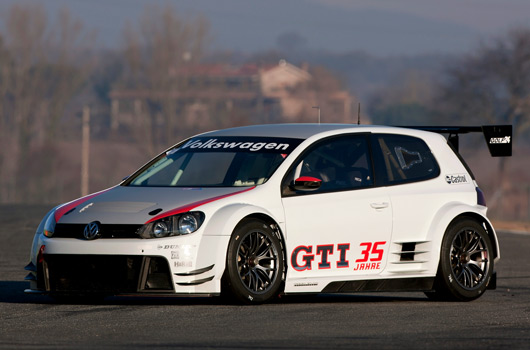 Back in 1976 a handful of Volkswagen engineers dared to dream. That dream became the Golf GTI; the hot hatch was born. To celebrate its 35th birthday Volkswagen Motorsport has raided the parts bin and created this awesome weapon ready to take on the world's toughest endurance race, the Nürburgring 24 hour.
Fitted with an enhanced version of the Audi TT RS engine the 2.5 litre turbo pumps out 440hp and 540Nm. There's also an all-wheel drive system in place to make sure the flared pocket rocket can maintain dignity.
More pics and detail can be read over at AUSringers.