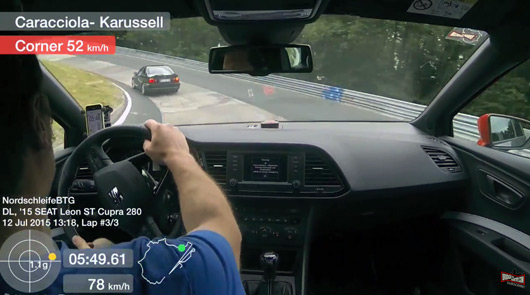 Australia is one of the best countries in the world to live. If not the best. But there are two things we can't do and that's buy a fast Seat wagon and we can't drive our own cars around the Nürburgring Nordschleife.
Yes, I'm sure that second part can be done, but not without a lot of red tape, a lot of hassle and, importantly, a lot of money.
Dale Lomas from Bridge to Gantry just bought himself a new car—a Seat Leon ST Cupra 280 estate—and on day one of ownership he ducked around to his favourite local road for a run. Bastard!
Oh yeah, that Harry's Lap Timer setup seems pretty cool too, even advising of a yellow flag via the mobile phone app.
Settle in and enjoy the lap.