The final episode of Series 11 already! Yes, I'm afraid that's it for a few more months. The show kicked off with James May testing a couple of Japanese oddities from well known manufacturer Mitsuoka. Hmm, fair enough. Richard Hammond took us down "Hardcore Street" behind the wheel of the Gumpert Apollo S. A car which proves to be as effective as it is, well, ugly. How effective? You'll need to check the video above to find out. Jay Kay made his long awaited reappearance on the show to see if he could knock off Simon Cowell's lap time in the Star in a Reasonably Priced Car segment. He did. Predictably, by 0.1 second. All looked a bit of a setup, so much so that the producers must have asked Jay Kay to see if he could act a bigger wanker than Cowell as well. Which is a shame, as Jay Kay was pretty good value when he first appeared on Top Gear all those years ago. He has a bloody nice car collection, so we'll forgive him!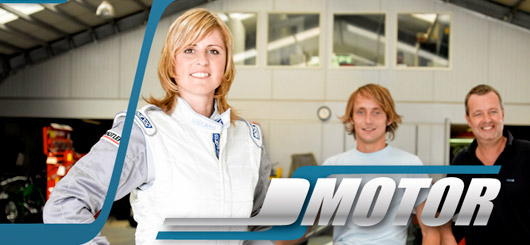 The show closed out with classic shoot out between the Top Gear crew against Germany's DMotor crew, featuring Sabine Schmitz and Tim Schrick. The usual "don't mention the war" banter followed and, of course, Top Gear won the day. Although, one suspects when the film airs on DMotor that there may be a different result, haha. It was all pretty good fun really with the highlight being Jeremy and Sabine lapping the Zolder circuit in a couple of MINI Cooper Ss and Tim Schrick and The Stig duelling in a race going Porsche and an Aston Martin DBRS9.
Top Gear should be back in October with 8 episodes to close out the year. Fifth Gear will return to UK screens on 11 August.